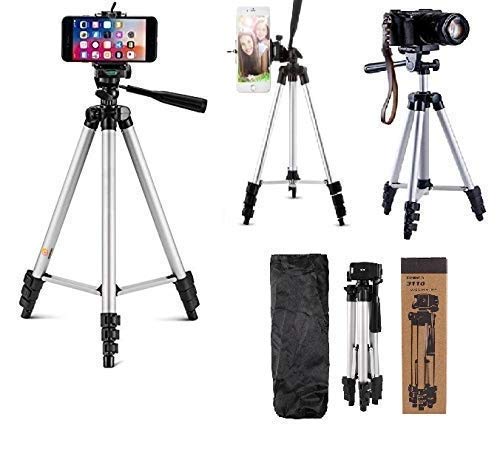 Tripod 3110 Smart Aluminium Adjustable Portable and Fold able Tripod Stand Clip
You need to be logged in to view prices! Create an account. It only takes 1 minute.
★ Want to own a tripod for your camera but within the range of your pocket... We here present you Fully Flexible 10 inch Tripod Stand for All Mobiles & Digital Cameras for people who love to capture landscapes, scenery & people. ★ Key Features : ✔Portable into put in any purse.backpack, or jacket pocket. ✔It features three flexible wire legs and rubberized ball feet. ✔Each leg has black balls & socket joints that can rotate 360 degree. ✔Mount your camera anywhere you want. ✔Only wrap the 3 flexible segmented legs securely to a tree branch, fence, park bench, or anything else that's convenient. ✔The rubberized ring and foot grips provide enhanced stability on difficult terrain. ✔It comes with free universal mobile attachment so you can use it with your mobile as well. ★ Once you try it you will never leave home without this stand for phones,Camera .
bb891
Seller has not uploaded a video for this product